About Us
AKA Pit Bull Rescue
AKAPBR is a small rescue operation for pit bull type dogs. The organization was formed by shelter workers, animal control officers, and lovers of the breed and has been rescuing and rehoming dogs for about 8 years. All of our dogs are in foster homes and will be introduced to the adopter and their family after we receive an application. We do screen adopters with criminal background checks and home visits, if this concerns you for any reason, you may not want to apply! We are serious about finding permanent homes for our rescued dogs and we ask that you consider the lifetime commitment you will be making by adopting from us.
**PLEASE EMAIL US FOR AN ADOPTION APPLICATION**
Responsible Pit Bull Ownership
BEING A BREED AMBASSADOR STARTS AT HOME!!!!!
PIT BULL RULES 101 LIVE BY THESE:
YOU (ALL WHO OWN THIS BREED) NEED TO BE AN ACTIVE AMBASSADOR FOR THIS BREED.
GET YOUR DOG INTO
Obedience
TRAINING.
GET A SECURE KENNEL WITH A TOP.
NEVER LET YOUR DOG OUTSIDE UNATTENDED.
NEVER LET YOUR DOG OFF LEASH ANYWHERE.
NEVER LET YOUR DOG PLAY IN A DOG PARK (We don't care how fun it is for your dog, Frankly not one of your excuses is good enough justification to risk the future of this breed).
PROTECT YOUR DOG FROM EVERYONE
PROTECT THE BREED!
SECURE FENCING THAT PREVENTS JUMPING, DIGGING UNDER, BREAKING, REACHING THROUGH, and PREFERABLY PREVENTS PASSER BYS FROM SEEING YOUR DOG AND PREVENTS YOUR DOG FROM SEEING PASSERS BY IS A MUST.
Remember, other people are afraid of your dog, no matter how friendly and well mannered the dog may be!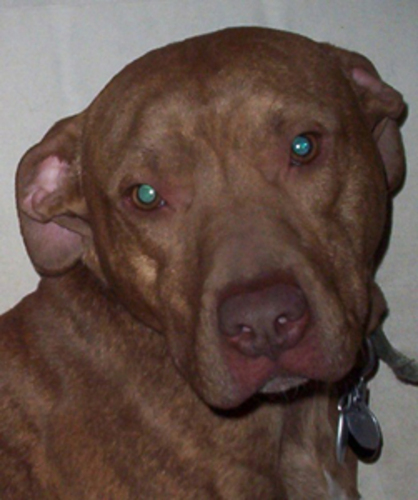 Others
My Contact Information
Links to Other Sites